Hi, there!
Do you like eating sesame seeds? I adore their flavor, especially when added in desserts. No wonder, they are prevalent in the culinary world.
These tiny seeds are not only tasty but hide considerable opportunities to cure and delight our body, skin, and hair.
Now I will give you 11 more reasons to love them, as sesame seeds are the primary source of sesame oil! In the next lines, you will read about 11 sesame oil benefits for the skin. This is the agenda:
1. What is sesame oil chemistry?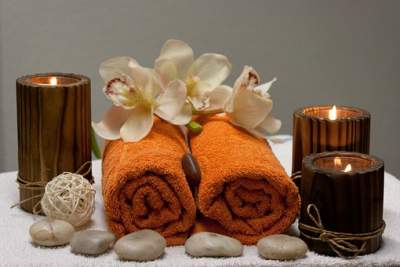 2. Which are benefits of sesame seed oil for skin?
3. What are sesame oil massage benefits?
4. How to properly use sesame oil for best results?
Which compounds of sesame oil make it valuable for your skin?
Sesame oil has been "constructed" by nature in a simple way. It is one of the oldest oils, used by people for thousands of years.
Nutritional value comes primarily from 5 components. Boy oh boy, how exceptional they are! Let's see which are they.
1. Linoleic acid. It is polyunsaturated omega 6 fatty acid. But there is more. Did you know that it is an essential acid, which means our body needs it to function correctly, but cannot synthesize it from food intake?
Here comes the role of sesame oil, and other vegetable oils. Just a few of them are a sunflower, argan, grapeseed, olive or walnut oils. While eating them, or massaging our skin, we supply our body with what it needs to survive.
2. Oleic acid. It is monounsaturated omega 9 fatty acid. So what? It regulates your blood pressure and supports your body to burn fat efficiently. It is an essential compound of human breast milk.
Oleic acid is a shield, protecting your cells from free radicals in a better way than omega 3 and omega 6 fatty acids.
3. Vitamin E. It is a powerful antioxidant, strengthening your skin and immune system.
4. Vitamin K. In fact, it is a group of vitamins, as their role in the body is to produce proteins, which clot the blood and build your bones and tissues.
5. Minerals. It is rich in minerals like manganese, copper, calcium, and magnesium.
Does sesame oil has side effects?
Generally, it is safe oil. One of the risks you might experience is being allergic to sesame seeds and oil. If this is the case, you should avoid using it.

Really impressive, isn't it? We already know what's in. Let's see what's the output, when using sesame oil.
What are sesame oil benefits for your skin?
1. Sesame oil makes your face look amazing. It removes dark spots and acne scars, whitens skin, softens wrinkles, and makes pimples go down;
2. It has antibacterial, antifungal, antiviral, antiaging, anti-inflammatory properties. It slows down the damages to your skin in the course of time, rejuvenating it while protecting it from oxidation.
3. It enhances skin elasticity, stimulating collagen production;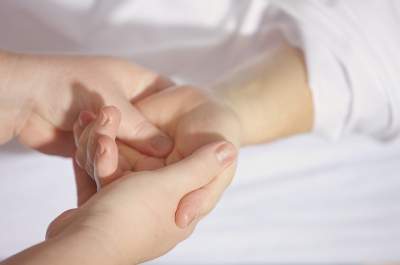 4. It is suitable for joint pains, and skin infections;
5. It detoxifies skin, removing the harmful substances and defends it from free radicals;
6. It treats skin cuts and wounds, being also appropriate for conditions, like eczema and psoriasis;
7. It recreates skin from sunburn and protects it from UV sunlight. In fact, it is a natural sunscreen, forming a protective film over your surface.
If you don't have anything, but sesame oil at hand, apply to your face, you won't regret.
8. It helps with rashes on babies, (including when caused by wearing diapers);
9. It has a moisturizing effect on the skin. It is one of the best hydration oils that nature can "offer" us:)
10. It facilitates removing makeup from your face. It works fine even with the delicate skin of the eyelids. You can use it as a cleansing lotion;
11. Sesame oil is one of the best massage oils. It gives lovely sensation, warming up your body, pampering your skin, while improving your blood circulation.
Okay, sesame oil is especially useful for massage purposes, but why is that so?
Have a look at this quick video, about interesting facts and uses of sesame oil:
The perfect massage oil
Sesame oil has terrific massage skin properties. It has a suitable viscosity level, which means it is thick and sticky enough to be easily applied to your skin. At the same time, your skin will quickly absorb it.
It is rather non-comedogenic oil, which means it will not clog your skin pores when using it. It will remove the toxins from your body, and make your blood circulate better, leaving your skin more elastic, smooth, and shiny!
Due to the excellent absorption, your skin doesn't stay greasy, which is very important for a massage oil!
Sesame oil is not only a healthy ingredient, but it is also about pleasure, as well.
When combined with other appropriate ingredients, like cacao butter, natural fruit flavors, and beeswax, it turns out to be an excellent blend for bringing your sensual experience with your partner on the next level.
Massage is a great way to combine health and pleasure. Sesame oil is an intersection point between these two factors.
How to use sesame oil as an ingredient in homemade masks & recipes for your skin?
Recipe #1 Face mask with vinegar
You need 3 teaspoons sesame oil, 2 teaspoons apple vinegar, and 3 teaspoons water.
Mix all ingredients, and apply to your face for 20 minutes, and wash with preferably natural soap or shampoo. The mask removes the dead cells, soothes whitens, and hydrates the skin.
Recipe #2 Refreshing face mask with ginger root
You need 3 teaspoons sesame oil, and 1 teaspoon ginger powder
Mix the ingredients, apply to your face for 15 minutes, and wash your face.
Recipe #3 Nourishing face mask with banana
You need 3 teaspoons sesame oil, and 1 ripe banana
Mix the ingredients, apply to your face for 20 minutes, and wash your face.
Recipe #4 For cracked feet
You need 25 ml (0.8 fl oz) sesame oil
Walking barefoot is a beautiful therapy (typically during the summer), so taking care of your feet is an important step. Massage your feet with the oil. It will act as a foot softener.
You can treat your feet before bedtime, and leave it overnight. Repeat the therapy, until the issue is solved.
How to fund the best sesame oil, and cosmetic products, based on sesame oil?
There are plenty of products on the market. My recommendation is to use natural cosmetics, as the benefits are numerous.
No wonder you will find sesame oil in different types of skin care, and hair care products. like massage oils, soaps, sunscreens, hair shampoos, and masks.
But how to find quality natural cosmetic products? Even better – how to find the right way, among so many solutions around you?
Well, I've created for you basic guidelines, which will be your compass not to get lost, and to take care of your skin flawlessly.
The key takeaway?
What would be your key message, if you had to remember one thing, reading this text? Mine suggestion is:
Don't disregard sesame seed oil benefits for the skin!
It will be a considerable oversight if you don't include it in your beauty and health "arsenal."
Be proactive, search for products with sesame oil, experiment, and find the ones, working well for you! Sesame oil is here to make your life happier and healthier.
I would love to hear about your impression and experience with sesame oil! Do you (plan to) use it? Leave me a comment, and I will answer you!
Take action and take care,
Valeria