Hi, there!
Don't you have the feeling the sun is going crazy lately? Unfortunately, it is not just a feeling! There are more and more experts claiming that we are at the height of climate changes, as one of their consequences is the global warming.
And the facts are stubborn – the meteorological data show that each of the last few years were very hot, and even broke the temperature records!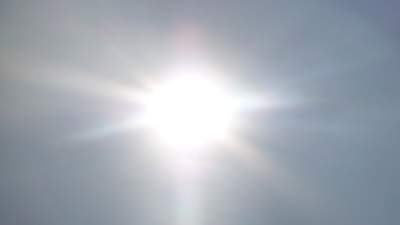 But life goes on, and we cannot hide from the sun all the time, or get covered up with clothes!
One of the measures we can undertake is to protect our skin from the harsh sun rays. Different substances around us can play the role of sunscreens.
Is zinc oxide a good sunscreen? Facing a new reality, this is a very relevant question, and we will search for its answer in the next few minutes.
Let's get started!
What is zinc oxide?
Simply put, it is an odorless white powder that occurs naturally as a mineral, called zincite. It is insoluble in water and is very good at supporting our skin care, and hair care. Why?
Because it has wound healing, antiseptic and anti-dandruff properties. Using zinc oxide for improving human health is not a modern phenomenon. It appears that people in Ancient Greece have used zinc oxide, to heal various skin conditions.
You can treat different skin irritations, itching, dermatitis, eczema, acne. Nowadays many cosmetic products have zinc oxide in their formulas, including such as baby powder and cream for diaper rashes.
Is zinc oxide comedogenic?
No, it's not! It does not clog skin pores.
One can observe the level of comedogenicity of a compound, based on a scale from 0 to 5. The lower the rank, the lower the pore clogging property.
Zinc oxide has a rating of 1, which means the low probability that your skin is obstructed to function well.
But is zinc oxide safe?
Zinc oxide side effects
When you plan to use zinc oxide topically, it is generally safe. If you are allergic to zinc, you better avoid using it, as you may experience discomfort.
There is no evidence it can harm pregnant or breastfeeding women. Still, you can always consult with a doctor before nursing your baby.
There is a concern among some people that zinc oxide appears in specific cosmetic products as nanoparticles, which might be absorbed by the skin.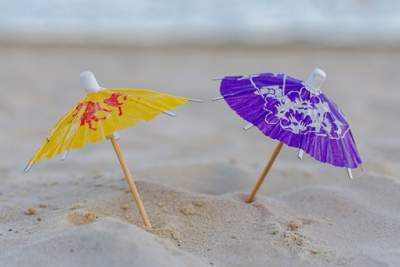 But at this stage, such statement than micronized zinc oxide could get your skin into trouble is not supported by systematic scientific proof.
If I have to wrap up this topic – it's okay to use zinc oxide alone, or as an ingredient in a cosmetic product formula.
Let's move to the central chapter of this text.
Zinc oxide as a sunscreen for body and face
Now is the moment to give an affirmative answer to the initial question. Yes, zinc oxide is a potent compound, used in preparing sunscreen creams, lotions, ointments.
It has the unique ability to absorb UV sunlight. It blocks both UVB and UVA rays, without irritating the skin. Some beauty experts enhance sunscreen products using another valuable compound, called titanium dioxide.
Both ingredients are among the best physical sunscreens for face and body.
Other natural components are you can use to protect your skin from the harmful sun are:
Sunflower oil, which is a great moisturizer, comprising vitamins A, E, and D;
Coconut oil, which people use to nourish and hydrate their skin, reaching very lovely, soft tan in the summer;
Glycerin, which is a natural humectant, soothing, smoothing and softening the skin;
Shea butter, which not only moisturizes the skin but thickens the sunscreen's consistency;
Tocopheryl acetate, or vitamin E, which acts as a natural preservative;
Jojoba oil, which calms the skin.
Well, let's say you have this bunch of excellent natural ingredients. But how to mix some of them in a way you have a homemade sunscreen, prepared by you? Here is the recipe.
How to create a homemade sunscreen with zinc oxide?

You need 100 ml (3.4 fl oz) olive oil, 50 ml (1.7 fl oz) coconut oil, 50 gr (1,7 oz) beeswax, 2 tablespoons zinc oxide, 2 tablespoons shea butter, 1 teaspoon vitamin E.
Mix all ingredients, but zinc oxide in glassware. Pour a small quantity of water in a pot.
Place the glassware in the pot, and start warming it on the cooker. When the ingredients start melting, stir and blend them well.
When you reach a homogenous mixture, add the zinc oxide, and stir, until it has blended well with the other ingredients.
Pour the liquid in a container with a lid. Store the sunscreen in a cool and dry place.
Apply it on your face and body, as you would use any other product. Don't worry about the expiration period – it will be fine for the spring and summer season:)
Is this sunscreen recipe good for kids? You bet! The combination of minerals like zinc oxide, and vegetable oils, like those mentioned above, are a perfect option for babies, and children.
Your next step?
According to me, the best sunscreen has to comprise natural ingredients. If you are not able to create it at home, you can explore the options on the market.
Is zinc oxide among the components, that can improve your skin protection? Yes.
There are excellent solutions, which will protect your skin in the best possible way, so that you can have fun under the sun, without any concerns!
I would love to hear from you! How do you (plan to) shield from UV sunlight? Leave me a comment, and I will answer you!
Take action, and take care!
Valeria