Hi there,
If you bet against shea butter as an essential ingredient, you will lose! Shea butter is one of the best natural substances you can find on the market.
In this text, I will reveal to you what is shea butter, what are its benefits and uses, why is shea butter good for skin and how to use shea butter on your face and body.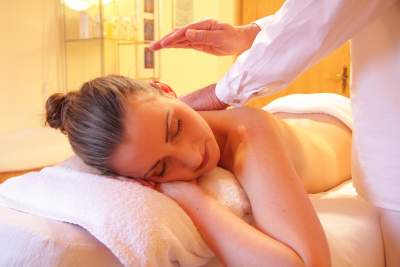 But that's not all!
We will learn things like is shea butter good for acne, eczema and other skin conditions.
I will also share with you three quick recipes with shea butter you can easily prepare at home.
Let's the party begin!
What is shea butter made from?
Shea butter is a vegetable fat, derived from the nut of the Shea (Karite) tree, which grows in Africa. It is rich in some miraculous compounds, as oleic acid, linoleic acid, palmitic acid, stearic acid, vitamins A and E. Let's see some of them in detail:
Oleic acid is monounsaturated omega-9 fatty acid, which reduces the bad (LDL) cholesterol, and increases the good (HDL) one. It also balances the blood pressure. Oleic acid is a shield, protecting your cells from free radicals in a better way than omega 3 and omega 6 fatty acids;
Stearic acid has cleansing properties, helping to remove sweat, dirt, and excess sebum from the hair and skin;
Palmitic acid can act as a cleansing agent, but it also plays a role as a natural emollient, moisturizing, softening, and soothing our skin.
Linoleic acid is polyunsaturated omega 6 fatty acid. It is an essential acid, which means our body needs it to function correctly, but cannot synthesize it from food intake, and we have to find external resources to deliver it.
You can eat shea butter. But our word today will be for its external use as a component in cosmetic and sanitary products. Shea butter is a fantastic ingredient we can use for our skin care and hair care.
You can find it in soaps, skin and face creams, hair conditioners, lip balms, massage oils, etc.
What is shea butter good for?
It is an excellent skin moisturizer. Thus it can protect your skin against wrinkles, stretch marks, blemishes, dermatitis, cellulite, baby rash, acne and other skin conditions.
It hydrates, soothes, and softens the skin, restoring the collagen, thus having an anti-aging effect over it.
It has an anti-inflammatory effect on the skin, mainly due to a compound called lupeol cinnamate.
That's all good news! Let's move on.
A bit of history, and why is okay to use unrefined shea butter?
African people consider Shea tree as a sacred one. The trees' cultivation and the harvest are done only by mature women, according to the local tradition. Only they are authorized to break the nuts and to derive the butter.
Shea butter usage dates from ancient times. There is a legend that the Egyptian queen Nefertiti have regularly used shea butter to maintain her beautiful skin.
There is some evidence that African warriors have massaged their legs and arms to overcome the muscle fatigue easier when being on campaigns.
Enough on history! The raw version is the best shea butter option, among all types, you can find on the market, as it's cold pressed and preserves the valuable components in the butter at the most significant extent possible.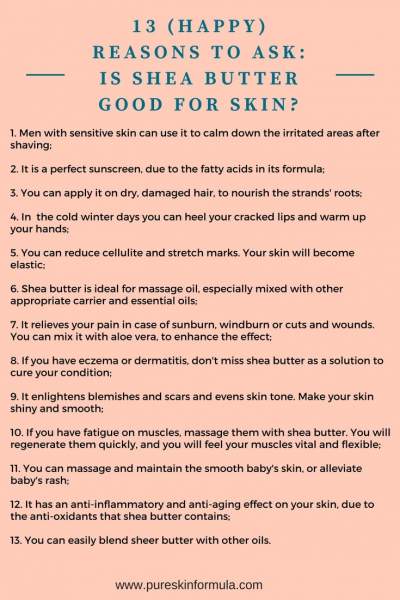 What about the benefits of shea butter?
Men with sensitive skin can use it to calm down the irritated areas after shaving;
2. It is a perfect sunscreen, due to the fatty acids in its chemistry formula;
3. You can apply it on dry, damaged hair, to nourish the strands' roots;
4.In  the cold winter days you can heel your cracked lips and warm up your hands;
5. You can reduce cellulite and stretch marks. Your skin will become elastic;
6. Shea butter is ideal for massage oil, especially mixed with other appropriate carrier and essential oils. It's melting on skin temperature and the feeling to have it on your body is fantastic! You should try a massage candle with cacao oil, shea butter, and sesame oil, warming up and relaxing your skin:)
7. It relieves your pain in case of sunburn, windburn or cuts and wounds. You can mix it with aloe vera, to enhance the effect;
8. If you have eczema or dermatitis, don't miss shea butter as a solution to cure your condition;
9. It enlightens blemishes and scars and evens skin tone. Make your skin shiny and smooth;
10. If you have fatigue on muscles, massage them with shea butter. You will regenerate them quick, and you will feel your muscles vital and flexible;
11. You can massage and maintain the smooth baby's skin, or alleviate baby's rash;
12. It has an anti-inflammatory and anti-aging effect on your skin, due to the anti-oxidants that shea butter contains;
13. You can easily blend sheer butter with other oils.
Sweet! But now comes the part to see how to utilize shea butter with DIY solutions?
Quick homemade recipes with shea butter
Recipe#1 Shea butter for face cream
You will need: 1 tablespoon coconut oil, 2 tablespoons shea butter and 4 drops tea tree oil.Yo
Put the shea butter in a bowl. Add the coconut oil and the tea tree oil. Mix and stir well the ingredients. You can move the content in a small container with a lid. Massage your face once per day, typically in the evenings, before going to bed.
This blend will hydrate your face (and hands), it will remove the excess sebum, and kill the bacteria, which can irritate your skin. It will also have a tightening effect.
Recipe#2 Body scrub
You will need: 1/2 teacup shea butter, 1/4 teacup brown sugar, 5 drops neroli essential oil.
Warm up the shea butter, until it turns into a liquid. Cool it down, and put in a bowl, where you will add the brown sugar and will stir it well. Add the essential oil, and finally mix the blend.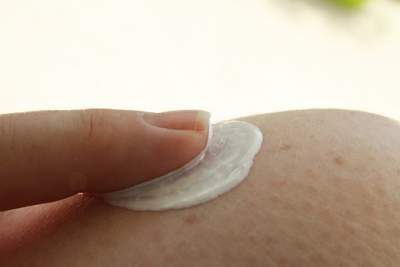 Later, the consistency will look like cream. You can add more sugar to reach more scrubby effect if needed.
This natural exfoliant will refresh and clean your skin, removing the dead cells. It will energize you with the neroli oil fragrance, as it has excellent calming and healing abilities.
Recipe#3 Body massage cream
You will need one teacup shea butter, 1/2 teacup coconut oil, 1/2 teacup almond oil, 10 drops lavender essential oil, 5 drops lemon essential oil.
Warm up the shea butter, and the coconut oil until they turn into liquid. Cool the blend down, and put in a bowl, where you will add the almond oil while stirring them well.
Add the essential oil, and finally stir the blend, until it turns into a creamy substance. Put in a container with a lid, and store in a cool place.
This cream will moisturize and nourish your skin, especially in the winter, when it is dry and exhausted.
To wrap it up
Now you have the knowledge why is shea butter so good for your skin and how to use it for your skin maintenance!
If you prefer professional solutions, there are a lot of natural cosmetic products on the market with shea butter and other potent ingredients that you can explore.
Whatever approach you choose, just do it and don't leave your skin without care. We shouldn't miss the opportunities nature reveals us!
I would love to hear from you! Do you (plan to) use shea butter? Leave me a comment, and I will answer you!
Take action and take care!
Valeria