Hi, there!
If I have to vote which are the top three live creatures I mostly dislike, mosquitoes will be among them. And it is not only a subjective feeling.
Do you know which is the most deadly animal in the world? You are right – the mosquito! According to the World Health Organization, more than 1 000 000 people each year die, contaminated by a virus (like malaria), due to a mosquito bite.
Is lemongrass oil a mosquito repellent?
Yes!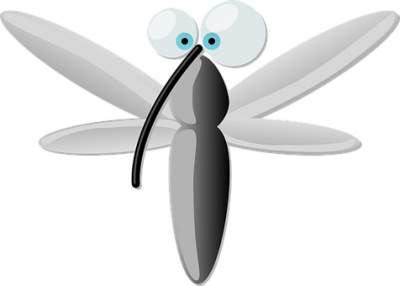 And I am happy with this fact. One of the most terrible sounds I can hear in the dark, laying in my bed, is that annoying mosquito buzz in my ears.
And when all of a sudden, the sound stops, it typically means, the mosquito has landed over my skin, doing some bad things.
Read below to find out what are repelling properties of lemongrass oil, and how to use lemongrass oil as a mosquito repellent.
Why does lemongrass oil repel mosquitoes?
Cymbopogon, also known as lemongrass, or citronella, has antifungal and antiseptic properties.
The US Environmental Protection Agency claims lemongrass essential oil to be a non-toxic biopesticide, which also acts as an insect repellent (especially unpleasant for mosquitoes).
It contains compounds, like citronellol, geraniol, and citronellal, which are used in making cosmetics, perfumery, soaps, candles.
But what matters to you, is all three geraniol, citronellol and citronella are mosquitoes' enemies!
Armed with the above info, let's see how to get an advantage of lemongrass anti-mosquito properties.
How to use lemongrass oil as a mosquito repellent?
One of the solutions is to produce homemade natural spray to keep mosquitoes away. Please, find the recipe:
You will need 85 ml (2.9 fl oz) distilled water, 20 ml (0.7 fl oz) spirits (could be vodka, as well), 10 drops of geranium oil, 15 drops of lemongrass oil, 10 drops of tea tree oil, 10 drops of peppermint oil, 10 drops of lavender oil, 10 drops of patchouli oil.
MIx and stir all oils into the spirits, so that they are dissolved there. Add the oils in the following order:
tea tree;
peppermint;
geranium;
lavender;
lemongrass;
patchouli
Add the water and stir well. Put the liquid in a spray bottle.
Follow these rules:
Two of the oils must be included in the recipe: geranium, and lemongrass oil.
Do you remember the tree powerful mosquito repellent components citronellol, geraniol, and citronellal? Well, we can mostly find them there.
Some of the other oils, you can substitute with basil oil, thyme oil, or eucalyptus oil.
But you should not surpass 60 drops essential oil in total, for the above-defined quantity water and spirits.
What you can do is proportionally increase, or decrease the quantity of the compounds, keeping between them the ratio shown here.
Precaution
If you are allergic to any of the ingredients in the repellent, don't use them. To be on the safe side, when ready with the natural spray, test a small quantity on your hand. If no reaction appears, you are ready to go:)
Watch this quick video about lemongrass essential oil benefits and uses:
Conclusion
Whether you are in nature, or you hear the mosquito buzz in the room around you, you can use natural skin care components, to protect your body from insects, instead of harmful products, full of synthetics.
Is lemongrass oil a mosquito repellent? You already know the answer. Apart from being a natural bug repellent, lemongrass oil has a lot more benefits, regarding your skin health and hair health.
That's why it's part of cosmetic and cleansing formulas in shampoos, lotions, conditioners, soaps, and other products.
Take action, and start using lemongrass oil!
I would love to hear from you! Do you (plan to) use natural mosquito repellents for your skin? Leave me a message, and I will answer you!
To your protected skin:)
Valeria