Hi there!
I am Valeria and today I will "meet" you with one "friend" of our pure and nice skin! Just take a seat, relax, have some good music if possible, and enjoy the topic
"Does Jojoba Oil Help Hair Growth"?
The name of our friend is Simmodsia Chinensis, but everybody calls it Jojoba! It`s an evergreen plant and loves the dry and moderate climate. Jojoba originates from the lands of Arizona, Southern California and Mexico.
Jojoba has a long history of being used by the Indians. Some time ago, they prepared cures for skin wounds from Jojoba oil. Who knows, maybe
Pocahontas has treated her beautiful hair with Jojoba oil:)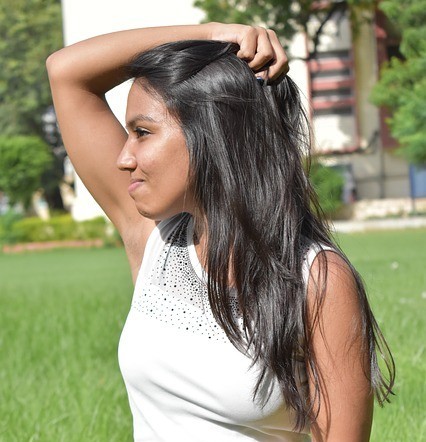 At a later stage, the modern people heard about these benefits and cultivated the plant so more people could take advantage of this beautiful natural gift!
Nowadays Jojoba oil is used in many natural cosmetic products. In fact, jojoba oil replaces the animal fats which has been used as ingredients in the past.
In its pure formula, jojoba oil has a golden color and gentle walnut scent. When refined, it has no smell. It is rich in fatty acids, vitamin C, E, B complex.
It is also rich in minerals, like iodine, copper, zinc, chromium, silicon.
OK, now let's see how jojoba oil can help our hair?
[clear]
Jojoba oil versus dry hair.
Applying jojoba oil over dry hair can help you moisturize it and shape it in a better way Put the oil on your hair before you wash it or together with the shampoo. This action prevents your hair's natural oil removal. Maybe you know that the natural oil protects your strands from dust and drought, as it creates a thin wax coverage on each hair.
It balances the PH which is a significant factor, as well.
 [clear]
Jojoba oil versus dandruff
The dandruff is a widespread issue, and almost everyone has felt this irritating and itchy situation of the scalp at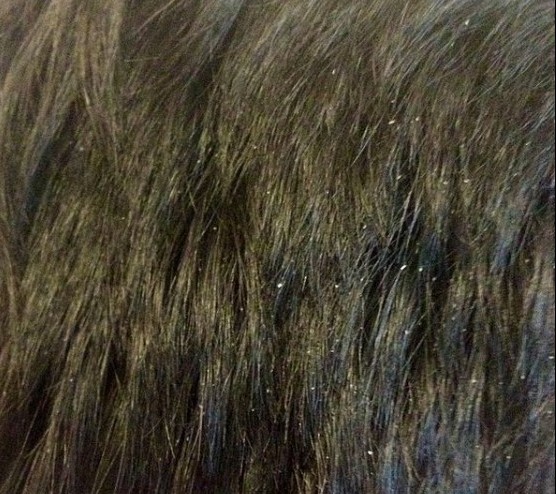 some moment of his or her life.
In fact, dandruff comes as a result of the death of the scalp cells at a higher than average speed. The reasons can be different, but the dryness of the scalp may be one of them.
Jojoba oil can help us when fighting dandruff.
Usually, the shampoos, containing zinc and selenium are used for curing dandruff. And here comes jojoba oil, which is naturally rich in these two minerals. Thus, it can contribute the dandruff control.
Of course, we cannot say that dandruff is a straight cause of hair loss. But it is an indirect agent, as the process of scratching one's head leads to weakening the hair's roots.
Jojoba oil can also help us prevent our scalp from fungal attacks, which could be related to dandruff, as well.
 [clear]
Jojoba oil versus oily scalp
At first sight, it might sound strange, but jojoba oil can successfully react against the oily scalp. Here we have the principle
"Fight fire with fire."
Most of the standard chemical, cosmetic solutions don't deal with the reasons, but with the consequences. And again our old friend jojoba oil comes to rescue our oily scalp. It helps the clogged pores to open, thus controlling the natural oil level on our precious hair.
[clear]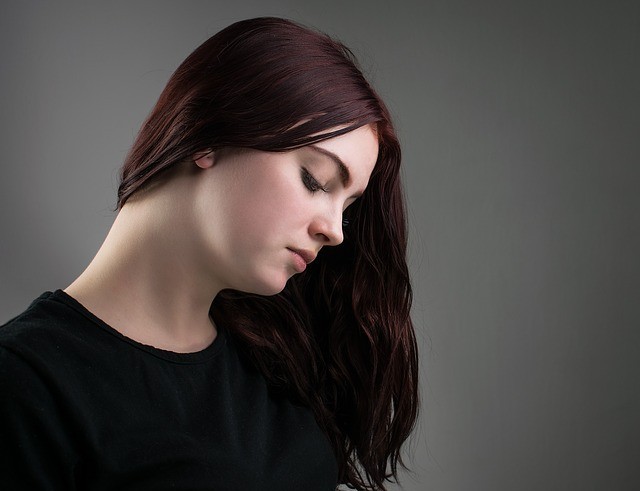 Last, but not least,
Jojoba oil makes our hair look beautiful and shiny.
It removes the build-ups and balances the hair components to perform in the healthy sweet spot range – neither too dry nor too oily.
And voila – the healthier our scalp and hair, the more unusual and shiny it looks:)
OK. I think now we answered the question
Does jojoba oil help hair growth?
With all being said, we have the affirmative answer.
[clear]
Now, let's see some
Recipes with jojoba oil that we can quickly prepare at home
to call our friend to support our hair!
1. Hair mask for hair growth.
Mix 1 teaspoon of jojoba oil, 1 teaspoon coconut oil, 2 teaspoons honey, 15 drops lavender oil. Apply for half an hour on your hair. Rinse it and wash with shampoo.
2. Hair mask for healthy hair.
Mix 1 tablespoon jojoba oil, 10 tablespoons yogurt and 1 egg yolk. Apply for 20 minutes on your hair. Rinse it and wash with shampoo.
3. Hair mask for moisturized hair.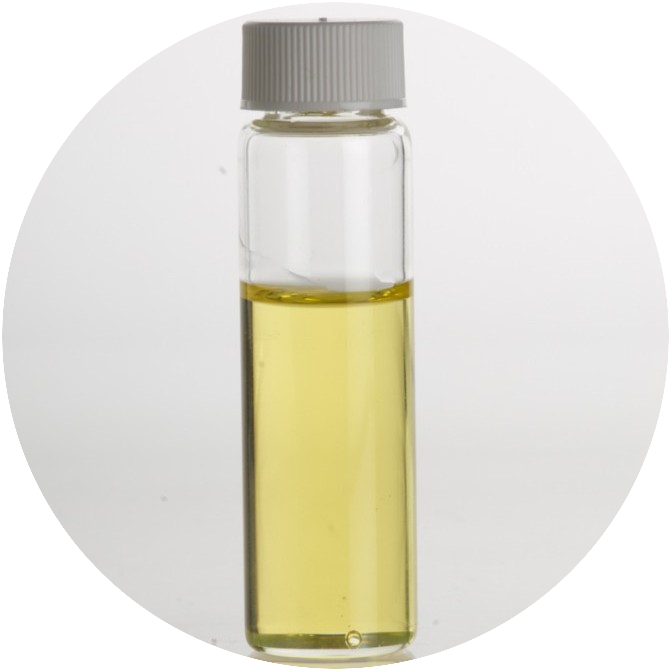 Mix 1 banana, 3 teaspoons jojoba oil, 1 teaspoon honey and 3 teaspoons yogurt. Apply for 1 hour on your hair. Rinse it and wash with shampoo.
4. Hair mask for greasy hair.
Mix 1 avocado, 1 and a half lemon and 2 tablespoons jojoba oil. Apply for 1 hour on your wet hair. Rinse it and wash with shampoo.
5. Hair mask for dry hair.
Mix 1 avocado, 3 tablespoons olive oil and 1 tablespoon jojoba oil. Apply for half an hour on your hair. Rinse it and wash with shampoo.
Some more tips and recipes for homemade hair masks for the dry and damaged hair you can see here!
[clear]
OK, now you know how strong supporter of our hair growth jojoba oil is! Just be sure you have it at home, so it is possible to prepare some of these and other mixtures. Experiment and find which of them suit you best!
 [clear]
Natural cosmetics – the next level of our hair care
The next level of your hair care is the usage of professional natural cosmetic products, which blend a lot more oils and components to enhance the effect on your body and head.
Such recipes sometimes include more than 10 ingredients, each of them carefully chosen, tested and blended in a way that they have found the formula for the pure and healthy skin.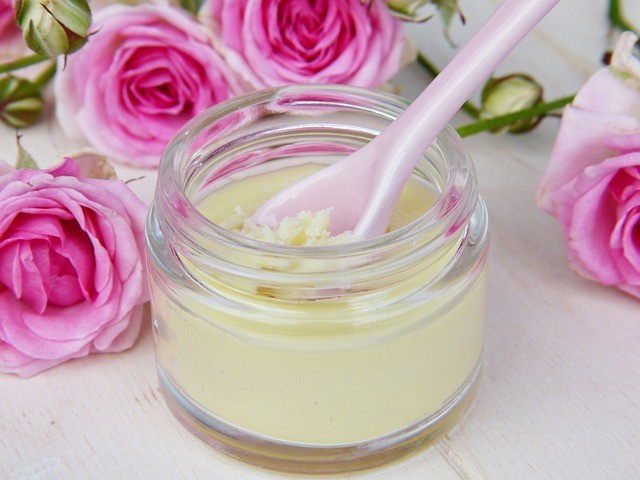 We have to be happy that nature has given us the ability to use it in a way that makes us in better shape!
Thank you for reading this text. I hope now you know much better jojoba oil, and it is very probable it becomes your friend, as well:)
But most important is to TAKE ACTION
and not leave your hair care to chance. Now you are armed with one more powerful "weapon"!
Do you use jojoba oil? Does jojoba oil help your hair growth? What other methods do you use to keep your hair in good condition?
[clear]
I would love to hear from you! You can leave your comments below, and I would be happy to answer you:)
To your hair growth!
Valeria
© Valeria. All rights reserved.